New Haircut II
Lo prometido es deuda
"
One 생각없이 늘 내가 내가 신은 Shoes
Two 내 맘대로 또 자꾸자꾸 하는 Pose
Three 아무렇게나 살짝살짝 바른 Rouge"
"One. the shoes that i i wear without much thought
Two. the pose that i keep keep striking whenever I want
Three. the lipstick that i carelessly apply, slightly slightly"
Hola a todos ;3
Esta vez vengo con un post rápido para anunciar lo que había dicho en un post pasado. Como lo prometido es deuda pues Noviembre: un nuevo mes, un nuevo corte.
Hace unos días atrás fui a Rainbow Salon (en el Dorado) para hacerme un nuevo corte. No quedó como tenía planeado sino super hiper más corto de lo que pensaba pero igual pienso que experimentar con todo mientras pueda es igual de bueno ^^
Acá foto de perfil: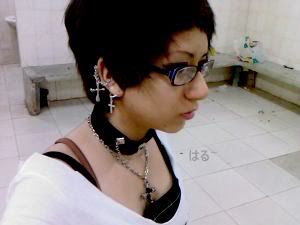 Makeup of the day: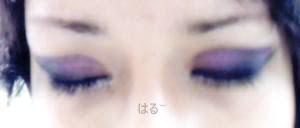 Tenía en la cara:
Cara:
Prestige Perfectly Matte Translucent Powder - Honey
Cejas:
Prestige Browperfection
Ojos:
Prestige Eyeshadow - Ebony (negra)
KleanColor Rainbow Wheel - morado
NYX Eyebrow Pencil - White
Delineador escarchado de x marca
Labios:
Victoria Secret Very Sexy - rose edición limitada (aunque no se pueda apreciar en la foto ^^')
Por cierto, las fotos son de mi outfit y maquillaje del Otaku Party el pasado sábado. El próximo post sera mi review del evento y la cuarta ronda de PSS ^^
La cita que puse arriba no se preocupen, está bien que sea un poco vanidosa y todo lo demás pero no soy tan egocentrica lol pero simplemente me encantó en el momento en que la leí. Es de la canción
Hot Issue
de 4Minute
Etiquetas: 4minute, Haircut, Haru, Haru in Candyland, Hot issue, Japanese Street Fashion, KleanColor, makeup, maquillaje, NYX, Prestige, visual, visual kei
Older Post | Newer Post