생일축하합니다 T.O.P.!
T.O.P. you're the top of my world
Happy Birthday!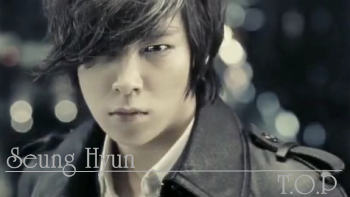 I'm a B-A-D, Big Bang the big boy!
- T.O.P

Choi Seung Hyun
T.O.P
4 de Noviembre de 1987
Rapero
Big Bang
El amor de mi vida
Mi eterna inspiración
El único hombre que me hace sonreir al solo escuchar su voz
My b-a-d, big bang the big boy

¡Feliz Cumpleaños!
Que Dios lo mantenga con alegría, amor y salud para que siga iluminando la vida de muchas personas más así como ha iluminado la mía
~최승현 오빠 짱! 너무 조아요!!
생일축하합니다~
Etiquetas: big bang, Birthday, cumpleaños, Haru, Haru in Candyland, T.O.P. Choi Seung Hyun
Older Post | Newer Post